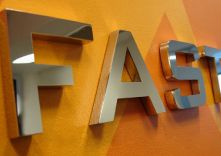 your building
into a Landmark.
Our work is our passion.
In close co operation with our partners and
Designers, over the years, we have developed
unique products and etched our name on the
most prestigeous projects worldwide.
We are confident, that the future generations
will appreciate our efforts in making this world
a better place for them.

We do not do anything halfway. It is always
more, than you would expect from a partner.
In business, we uphold our stainless reputation everyday.
We have developed production of many other
items, with the same concept of exclusive design
and quality: Sign products, Decorative pipe
fittings, Elevator Handrails and Hollow Spheres.
From Street Sculptures, Gates and Facade Signs
to Interior decoration we have products to turn
your building into a Landmark.
Established 1991 in Thailand, we are among the pioneers in developing Art finishes on stainless steel sheets.
We bring every quality aspect to it's perfection: ideal flatness, high precision of design,rich and stable colors of Ti-coating. We offer an ample choice of environmentally safe, low maintenance material, with higher corrosion resistance, unique grains, design patterns and vibrant colors - for Contemporary Architecture.
Stainless Steel is no longer confined to the silvery brushed satin, or the mirrored chrome look.
The physical Vapor Deposition (PVD coated ) process of sputtering Titanium ions in vacuum chamber under strict conditions, creates a tough, metal-ceramic film of rich colors on Stainless Steel.Applied on various surface finishes, it enriches their appearance and protects. This superior color coating will outlast any other known coloring process, without any protective lacquer. It is UV and corrosion resistant, it will not dull, nor tarnish with the time.
Following frequent requests of Interior Designers and property owners, we have developed
using latest scientific advances - the ultimate solution to fingerprint stains problem:
Nano Anti-fingerprint Surface (NAS ) coating.
Unlike conventional lacquer coat, it will not crack after bending the sheet, as tiny Nanoparticles
reach the very bottom of roughness' cavities, developing an unsurpassed adhesion. It is a
great product for all Interior decorations, especially Elevator doors and cabins, which are constantly subjected to a close contact with human hands.
Our Art finishes collection includes: Vibration
finishes, Satin, Hairline, N8 Mirror, Bead
Blast, ArtBrush , Art Etching, Ti(PVD) coating,
upto 5 different finishes combination on a
single sheet, Pressed Plates, Embossed
and Nano Anti-fingerprint Surface (NAS )
coating.
Decorative pipes' range includes: Round,
Square, Rectangular and Oval pipes in
Hairline or Mirror finish, optionally with
Ti(PVD) coating in any custom color.
Embossed or Perforated in custom design.
Twisted or Cone shaped from Round pipes'
Slotted tubes.
Custom made V-Cut High End Profiles
from our Art finishes stainless steel sheets
in forms of: Square/Rectangular Display
Panels, Mirror Frames, Door and Window
Profiles, Handrails, Table Legs, etc. Straight
or curved. Supplied in custom length, ready
to install.